Indian Transplant Newsletter. Vol.21 Issue No.65, March 2022 - June 2022
"Stronger Together"- Advanced Transplant Coordinators' Workshop
---
MOHAN Foundation in association with Network and Alliance of Transplant Coordinators (NATCO) organized an Advanced Transplant Coordinators' Workshop titled "Stronger Together" on April 1, 2022, at Four Point Sheraton Hotel in New Delhi. The Workshop was supported by the SBI Foundation & SBI Card, Milaap and Transplants Help the Poor Foundation.
The workshop included the following sessions addressed by eminent faculty from India, Iran and UAE:
Xeno Transplantation- Recent heart transplant and its implications
Incentives in organ donation
Islam and organ donation - Global perspectives (including India)
Building team India's participation - Indian Transplant Games, World Transplant Games 2023, NGO effort
Starting a transplant program in an emerging region- Challenges and rewards
NABH & JCI policy standards for transplantation
Directed deceased donation
As part of the workshop, panel discussions on initiating a program in emerging regions, challenges in implementation, independent donor advocacy, maintaining standards and overall impact of transplantation programs were also conducted.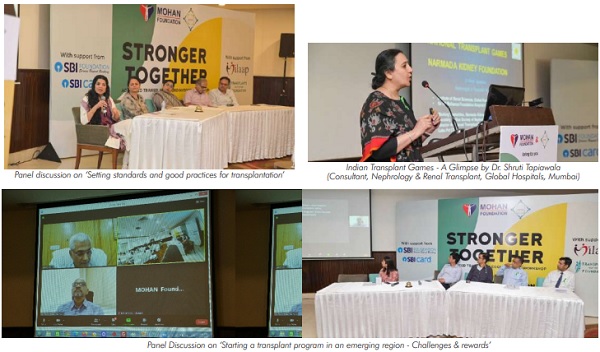 How to cite this article:
- Sujatha S, Shroff S. "Stronger Together"- Advanced Transplant Coordinators' Workshop. Indian Transplant Newsletter. Vol.21 Issue No.65, March 2022 - June 2022
Copyright © 2021. Published by MOHAN Foundation
Keywords: NATCO, Stronger Together, Milaap, Transplants Help the Poor Foundation, Xeno Transplantation, NABH & JCI policy standards
---